Royal Manchester Children's Hospital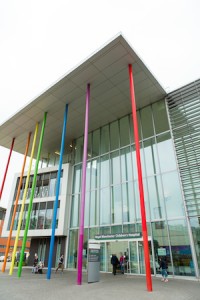 The Royal Manchester Children's Hospital is the largest Children's Hospital in the UK and provides specialist healthcare services for children and young people throughout the North West, as well as nationally and internationally.
The hospital sees 200,000 patient visits each year across a range of specialties including oncology, haematology, bone marrow transplant, burns, genetics, and orthopaedics. For Patient and Carer Information, including the services below:
Patient Advice and Liaison
Interpretation and Translation
Patient and Public Involvement
Chaplaincy
The new build Royal Manchester Children's Hospital opened on Thursday 11th June 2009. It has been designed so that all departments are close to the equipment and support that they need. With 371 beds it is the largest single-site children's hospital in the UK
Royal Manchester Children's Hospital provides:
An integrated paediatric service to Greater Manchester and beyond.
Latest medical equipment and information technology.
Play centre, schooling, limited family accommodation and adolescent facilities to cater for the needs of the whole family.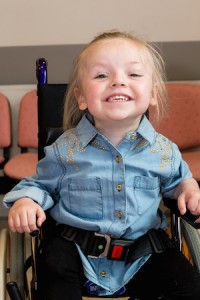 From providing vital equipment to paying for research into lifesaving treatments, fundraising plays a vital role in enhancing the lives of our patients at Royal Manchester Children's Hospital.
As a charity our mission is simple: to support the excellence in treatment, care and research we provide to our patients each and every day.  We want to make a real difference to the children we treat by making sure that they continue to receive the very best treatment in the very best facilities.
We aim to do this by:
Supporting research projects to improve our understanding of illnesses and how best to treat them
Helping to create a more friendly environment
Providing state-of-the art equipment for diagnosis and treatment
RIDe25 and The Royal Manchester Children's Hospital Charity
The Royal Manchester Children's Hospital Charity has partnered with Ride25 to offer a Leeds to Paris challenge ride in August 2016 –  and is offering a limited number of fully funded charity places if you are willing to commit to a fund raising target of £2300.  You can find out more information about the Manchester to Paris charity ride here.
I want to sign up to a Leeds to Paris bike ride and would like a fully funded place – what do i do?
All you have to do is sign up to the ride of your choice, select 'Royal Manchester Children's Hospital Charity' as your chosen charity and tick the box to confirm that you want a fully funded place then pay the non-refundable deposit/registration fee – and we will put you in touch with The Royal Manchester Children's Hospital Charity to work out fund raising ideas and plans.  (Please note, to secure a funded charity place you will need to commit to raising £2300 for The Royal Manchester Children's Hospital Charity).
We will then be in touch to talk bikes, shirt, helmets, shorts and training…… what are you waiting for? Get signed up!