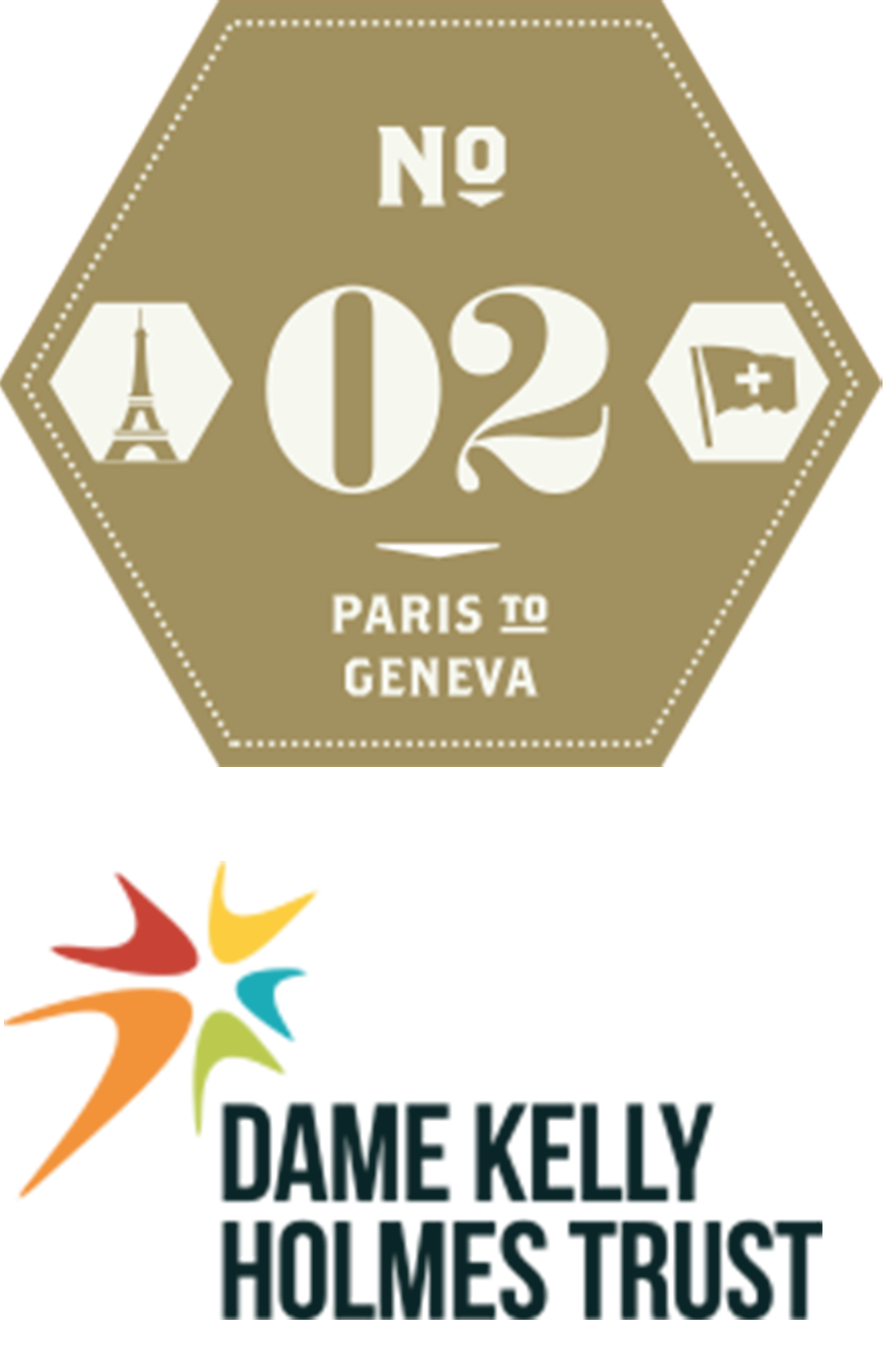 Paris to Geneva Cycling Challenge
Dame Kelly Holmes Trust Double Gold Cycle Tour
The Dame Kelly Holmes Trust invites you to join them on this year's Double Gold Cycle Tour 2016 from Paris to Geneva, taking place in September 2016.
Setting off from the iconic Eiffel Tower in Paris and travelling across pretty French countryside through the Jura Mountains into Switzerland, this spectacular route is split across four amazing days' cycling with an average of 91 miles a day.
Find out more about the challenge here. 
HOW TO FUND YOUR CHALLENGE:
Once you have registered and paid your non-refundable registration fee/deposit of £200, Dame Kelly Holmes Trust require that you raise the remaining amount (i.e. £950 Tour costs and £700 fundraising donation to Dame Kelly Holmes Trust supporting their work with young people.)
NB: Once you register you are liable to pay the remaining Tour cost and in order to guarantee your place on the Tour, 75% (£1,387.50) must be received by Friday 5th August 2016.
View full itinerary
Next Date
September
14-18
2016
Distance
Miles
363
Av Miles Per Day
91
Next Date
September 14-18
Duration
4 DAYS CYCLING
Distance
Miles - 363
Av Miles Per Day - 91
Cost
£200