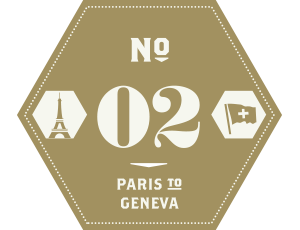 Founders Leg 2 – Paris to Geneva
France & Switzerland
This 4 day trip sees us pedal from the Eiffel Tower, through rural France to Geneva – read more about the trip here.
With a total of 351 miles and 20,501 feet in climbing– this is another epic Ride25 challenge with the ultimate aim of raising vital funds for 1morechild.
As in all previous Pioneer / Founders trips this is a not-for-profit trip – i.e. the cost is a sum of the direct costs of running the trip and includes a donation of £1,000+ of the ticket price to 1MoreChild.
Optional single supplement of £600.
View full itinerary
Next Date
September
14-17
2023
Distance
Miles
351
Av Miles Per Day
88
Cost
£2100
(£1050 Deposit)
Next Date
September 14-17
Duration
4 DAYS CYCLING
Distance
Miles - 351
Av Miles Per Day - 88
Cost
£2100
(£1050 Deposit)