Founders – Leg 2 Paris to Geneva

What is Ride25?
Ride25 is a mission to cycle from the UK to Australia over 25 legs spanning 25 years. The adventure began in 2012 with a group called "The Pioneers".  The Pioneers completed Leg 9 (of 25) from the UK to Sydney in June 2022. The group have now cycled 3,550 miles from the UK to Eastern Turkey.  Pioneers help to define the journey and adventure to Sydney. Leg 10 from Giresun to Tbilisi in Georgia is scheduled for June 2023.
Who are The Founders?
The Founders is a new group that are following in the steps of the Pioneers.  They completed Leg 1 from London to Paris in September 2022 and will complete Leg 2 from Paris to Geneva in September 2023. You can watch the short film about Leg 1 here:
The ride is open to Founders of fast growth businesses and their leadership teams.
The group is supported by the following organisations: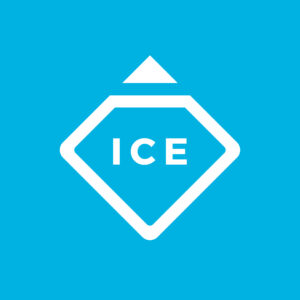 To get a flavour of the previous legs visit the Photos and Videos.  Or watch this short animation explaining the idea:
Here are a few quotes from existing Pioneers / Founders about their experience of Ride25:
"I can honestly say that the experience of pedalling with fellow Ride25 Pioneers for over 3,000 miles over 8 years has been one of the most enriching experiences of my life. I've discovered new friendships, interests, fitness levels, counties, cultures, foods, wines and beers whilst also helped transform the life opportunities of those children supported by 1MoreChild. Each year's leg is a protected date in my diary and highlight of my year. The final destination may be Sydney but it's on the journey, and in the community, where I've found that life affirming magic." Paul Lindley, Founder Ellas's Kitchen.
"I've been part of the Pioneers for quite a few years, every ride is a wonderful experience – a beautifully organised voyage into the unknown made even better by doing it with a wonderful group of people. We've still got a massive distance miles left to do, but still the thought of cycling into Sydney together is highly motivating. On top of this, it is great to see the good which 1moreChild is doing with the funds raised through this amazing adventure." Erik Fairbairn, Founder Pod Point.
"Making friends, finding new business partners, keeping fit, and exploring the quiet roads of Europe and beyond by bike, all whilst raising funds that I know are making such a difference in Uganda. So many great memories, and so many more to come. I can't recommend Ride25 enough." Bonamy Grimes, Founder Skyscanner.
"Pioneers has been an amazing and truly memorable life adventure so far – exploring the world by bike, getting fit, and making great friends and business contacts along the way too. Beats the beach or a golf trip in my book – and in aid of a great charity. The ultimate distraction from the stresses of running a startup – I can't recommend it enough." Doug Monro, Founder Adzuna.
"Ride25 is something I look forward to and train for every year. It is an amazing way to see the world, enjoy quality time with friends and raise alot of money for a great cause – sign-up you won't regret it – good for your body and soul." Zach Douglas, Founder Orega.
"The pride I feel from participating and therefore contributing to 1morechild is priceless. The pay back is every year I continue to pedal, work on my fitness and then have a gathering of friends with whom we shed sweat, tears and bags loads of laughter making this a top life experience I would never trade." Lara Morgan , Founder Pacific Direct & Scentered. 
Start:
07.30 Thursday 14th September 2023. The Eiffel Tower, Paris.
Finish:
18.00 Sunday 17th September 2023. Lake Geneva, Geneva
Days Cycling:
4
Distance:
352 miles
Total climbing:
20,501 ft climbing
Max capacity:
70 people
Day 1 – Paris to Sens – 82 miles, 2,861 ft total ascent
With the iconic Eiffel Tower behind us, we will follow the Seine out of Paris to the southeast to the historic Fontainebleau for lunch. Our route will cover lots of cycle paths along the beautiful river and through various forests. In the afternoon we will enjoy well-surfaced, fast roads and French beautiful countryside before staying in the ancient City of Sens for the night.
Day 1 – Full route including elevation profile & GPX EXPORT
Day 2 – Sens to Semur-en-Auxois– 91 miles, 5,259 ft total ascent
After an early start we will cycle along lovely quiet roads before stopping in Chablis. We will cover more peaceful roads after lunch before arriving in the medieval town of Semur-en-Auxois in the evening.
Day 2 – Full route including elevation profile & GPX EXPORT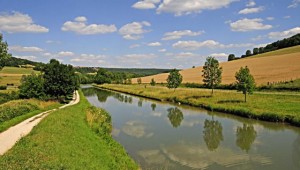 Day 3 – Semur-en-Auxois to Lons-le-Saunier  – 104 miles,  5,239 ft total ascent
Up and out nice and early, we will follow the Burgundy canal before having lunch in Nuits St George. The afternoon offers fairly flat paths before arriving in the small Roman Spa town of Lons-le-Saunier for the night.
Day 3 – Full route including elevation profile & GPX EXPORT
Day 4 – Lons-le-Saunier  to Geneva – 79 miles,  7,023 ft total ascent
We will kick-start the final stage with a steep climb to get us limbered up for the day ahead. We will then cross the Jura Mountains into Switzerland with a seven mile long climb of over 4,000 ft. A beautiful and fast descent to Lake Geneva will be the perfect end to the ride before celebrating by the lakeside and with a well-deserved celebration dinner.
Day 4 – Full route including elevation profile & GPX EXPORT

What is it like?
The challenge for the Ride25 adventure is to find interesting, quiet cycling on good tarmac with great scenery and good quality hotels. There is always an element of compromise, however the route is almost all very enjoyable with only small compromises required across the trip.
Traffic – 90%+ of the route is on quiet beautiful rural roads with a busier sections as we leave Paris and arrive in Geneva.
Scenery – The majority of each day is open countryside as we pass through various wine growing areas including Chablis, Burgundy and the Jura wine regions.
Road Surfaces – all tarmac with very short sections of compacted gravel.  We recommend that you use road or gravel bikes. We have had legs completed on hybrids and even Bromptons!
Pit-Stops / Food – We will have an organised lunch stop plus stops mid-morning and mid-afternoon.  We have endeavoured to find the best places on the route to stop for coffee, cake and ice creams as well as a good lunch.  The mechanics will also set-up a service stop here for any tweaks you need.
Your Safety  – this is not a ride where you are forced to ride with a group as we want riders to cycle with lots of different people every day. We do however we recommend that you always cycle in groups and not alone.  Please also ensure that you wear a helmet.
Baggage – your overnight bags and bike boxes will be transported every day so no need to carry much but due to the size of the group it's not feasible to have access to a day bag during the day which means you need to carry anything you need for the day – except extra food and water that will be supplied at every stop.
Can I invite others?
The power of the ride is all about the quality of the group so please feel free to invite other like minded suitable Founders but there is a limit on places…
How will I navigate?
The route is not signposted and so you will need to download the route for each day from the links above and use either one of the following navigation systems:
Best Solution – GPS enabled Bike Computor
A Garmin or similar bike computor with GPS / Navigation that syncs with Strava or enables you to upload GPX files. We recommend a Garmin Edge 530. It is a mid price point, easy to sync with Strava wirelessly and has a long battery life to avoid running out of juice before the end of the day. If you like tech the Garmin Varia RTL515 Radar light is a great accessory to the Garmin Edge.  It promotes an extra level of safety to the rider via its advanced warning system for any traffic behind you.
Garmin can take some getting used to so if using Garmin to prevent navigation problems please:
Follow a the route as a "Course"
Ensure that "Autocorrect" is turned off in your settings for each course
Do not "navigate to start" when prompted at the start of a ride
Acceptable Solution – An App on your phone
You can use a phone to navigate and either use the Strava or RidewithGPS Apps – either free or inexpensive.  If you are using your phone to navigate we recommend using RidewithGPS because:
All routes can be downloaded from at home and are available without roaming after you have uploaded them to your RidewithGPS account
Detailed maps available if you get lost even with no signal
High quality navigation setting including turn by turn prompts that enables you to navigate with ease
Zoomable elevation data visible
If you are using your phone please ensure that you have somewhere to mount your device on the bike and that you carry a portable battery charger to get through the day.
Ride25 will provide a cloth map that will get you out of trouble if you are lost with no working devices but to navigate effectively you'll need to use one of the above.
Do I need to train?
YES.  356 miles cycling is a significant challenge for anyone but it is achievable. We highly recommend you follow a training schedule. 
Support Vehicles
You can always call the support team if you need picked up at any point. We will have a total of 4 x vehicles with first aid so you will never be that far away from help. In addition we will operate a sweeper system that means the crew will pick you up if you are too far behind the rest of the riders / are not going to make it to the finish before the sun sets.
We will have bike mechanics on the trip to keep you rolling – however they are not there to change tubes when you get a puncture. You should be able to do this on your own!   Please make sure you have had your bike serviced recently, most issues are normally caused by poor bike maintenance.
The trip is in no way a race – everyone can go at their own speed. Those that stop and take in their surroundings probably get more out of it than those that get to the finish first. Breakfast will be at 07.00 each day so that you can leave early.
Everyone will be in a WhatsApp Group for the ride with all communication done through WhatsApp while on the trip.
Flights / Bike boxes
Unlike in Leg 1 you will need to arrange your own travel both to Paris and back from Geneva with your bike. Traveling with a bike by plane is quite straightforward as long as you pack your bike in a bike box. When booking your flight you can add Sports Equipment to your booking (usually for circa £30) and check-in as normal.  You will normally be sent to the "Outsized Bag" area to deposit your bike but this is always close to the checkin desks.
Despite bikes occasionally arriving a little late so far in the first 9 legs no-one has ever not had their bike on the start line so it does work!
Eurostar is currently still not allowing bikes both boxed and unboxed.
Bike boxes can be bought, borrowed or rented.
You will need to arrive in Paris the night before the ride on Wednesday 13th September. We recommend leaving Geneva on Monday 18th September.
What is the cost?
£2,100 per person for a twin room or £2,700 for a single room (limited availability). As in all Pioneer trips this is a not for profit – ie the cost is a sum of the direct costs of running the trip only. We budget so that £1,000+ of the ticket price goes to 1moreChild.  The actual mount will depend on the number of cyclists.
This includes:
5 x nights accommodation in Paris, Sens, Semur-en-Auxois, Lons-le-Saunier and Geneva.  All rooms will have twin beds and we will allocate you a room partner unless you specify who you would like to share with.  You may select a single supplement in the booking process if you prefer not to share.
4 x breakfast
8 x Tea / Coffee & cakes stops
4 x lunch inc drinks
4 x dinner including drinks and celebration dinner in Geneva
4 x manned support vehicles including bike mechanics, first aid & masseuse
Transportation of bags each day to the finish
Transportation of bike boxes from Paris to Geneva
Water, fruit and emergency supplies in the vehicles
4 x personalised cycling – ensure you enter the correct shirt size when you register – don't be too optimistic about your weight loss plans from now to September!
4 x GPS files of the routes
4 x "get out of trouble" cloth maps
Deposit of £1,050 (Twin) or £1,350 (Single) due on booking, balancing payment due in May 2023. Deposit donated to 1moreChild in the event that you cancel.
What's not included?
Travel to the start
Return travel from Geneva back home.
Personal travel Insurance – make sure Cycle Touring is included in your policy particularly if you have an annual policy. Details of your policy required before travel.
Bike
Bike Box
Optional extras:
Which hotels are we staying in?
The nature of the Ride25 adventure means that the routes and accommodation is dictated to by the inventory of hotels along our journey. We aim to stay in the best hotel in town or 4* hotels in the larger cities.
Pre-start – Paris – 4* Mercure Eiffel Tower
Night 1 – Sens – Mixture of 2 / 3* Hotels  in the City and on the outskirts – Archotel / Ibis
Night 2 – Semur-en-Auxois –Mixture of 2 / 3* Hotels in the town centre – Hotel de la Cote Dor / Cymaises Hotel / Hotel du Commerce
Night 3 – Lons-le-Saunier – Interhotel de Beryl 3* Casino Hotel.
Night 4- Geneva – 4* modern hotel in Central Geneva – City Centre Novotel.
What are we raising money for?
All participants or their companies will pay all their own costs and all money raised shall go straight to 1moreChild.
What is 1moreChild?
1moreChild was set-up by Harry & Hen Ferdinando in 2008 to help enable street children in Jinja, Uganda to go to school and prosper. Ride25 raises money for 1moreChild for the following key reasons:
A small amount of money goes along way – as little as £15 per month can transform a child's life. 100% of all money donated to 1moreChild goes to tackle the problem.  There are no western overheads, admin costs or wastage. In addition Harry & Hen pay all their own costs. The money raised from the cycle will make an enormous difference to 1moreChild and enable them to take many more children out of the slum.
1moreChild provide school fees, 3 meals a day, school uniforms, school supplies, shoes, clothes, medical care, tutoring, mentoring, a football club and various other activities.
For more information about 1moreChild:
Watch a short film made by Pioneers visiting 1moreChild in Uganda in 2017.
Visit 1moreChild.org.
What impact has the money raised  had?
The Pioneers cycle trip is the most significant fundraising initiative for the charity with circa 70% of their overall funding coming from this trip.  We have raised over £1.25m for the charity across legs 1 to 9.
As a result of our trips 1moreChild has taken nearly 250 children off the streets and given them everything they need to go to school.
There have been so many amazing success stories but stand out examples include a former street child now studying Medicine at Kampala University and two children now representing Uganda at cycling at the world championships – inspired and funded by the Pioneers.
Sigma Sport are now very generously funding the 1moreChild cycling team.
How to book a place?

What are the opportunities for sponsorship? 
We have put together a number of packages but are also open to offers from anyone for anything.
Cyclists pay for the costs of the shirts, banners etc so all the money given in sponsorship goes directly to 1moreChild. The more you sponsor the largest exposure your logo will get.
What about individual sponsorship?
Please do create your own personal sponsorship page using Givestar or use the group page to raise money by sending it to all your contacts. Alternatively you can donate direct to 1moreChild or make a donation from overseas through the 1mC website.
What else do / don't I need to do beforehand?
Bike Service – make sure you book a Bike Service before you travel – you may need to book this a few weeks in advance but will seriously reduce the chance of issues on the ride.
Bike Fit – if you haven't it's worth getting your bike fitted properly by a professional – it will help prevent injury.
Buy Currency – Euros
Book a transfer from the airport to Central Paris
Buy & Pack an Apple Airtag /  Android Tracker for your Bike Box – very useful if there are issues with bike boxes.
What else do I need to bring?
High Quality Bike lights
Hydration Tablets – such as Precision Fuel & Hydration – critical for multi day long distances  particularly if it's hot.
2 x large water bottles for hydration drinks and water
Hard wearing tyres
Helmet
Large saddle bag with –  2 x spare inner tubes, puncture repair kit and tyre leavers
Cycle pump or gas canisters
Sun cream
Phone mount if you are using RidewithGPS as a navigation tool
Portable battery charger for mobile
Garmin (or similar GPS navigation device)
What happens after Leg 2?
In 2012 we plotted the following legs / badges – with only some minor changes to the badges so far.  Leg 3 is Geneva to Milan – 4 days of cycling around Lake Geneva, over the Alps, around Lake Maggiore and Lake Como before finishing in the centre of Milan.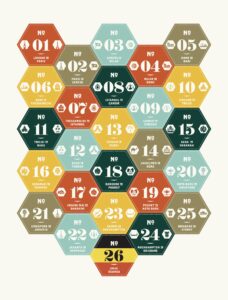 Sound Cycling Advice
Read one of our rider's Tricia's blog with advice for people doing their first long trip Part 1 and Part 2 – including a bit about why you should always ride commando!