RAFBF Battle of Britain
75th Anniversary
Brompton Bicycle Challenge

On the 8th September 2015, the RAF Benevolent Fund will be hosting the RAFBF Battle of Britain 75th Anniversary Brompton Bicycle Challenge from Paris to London. This special event is designed to commemorate the 75th anniversary of the Battle of Britain and to recognise the impact that the Spitfire's revolutionary British engineering had on the Battle of Britain, by cycling the route from Paris to London on cutting edge British cycling technology: the Brompton bicycle.
All Riders will be on a Brompton bike, the hire of a Brompton bike is included in the ticket price (thanks to our kind friends at Brompton). Please select if you need one on the booking form or if you intend to bring your own.  You can also select on the booking form to buy one of the special limited edition RAF Benevolent Fund Brompton bikes if you want to, as pictured below…
This will be a fantastic experience for all involved and will offer you the chance to cycle between two of the world's greatest cities taking in significant Battle of Britain landmarks along the way.
On top of that, everything will be organised for you by Ride25 including all your hotels, ferry trip, support vehicles, meals, snacks… even down to your own personalised cycling shirts, so that all you need to do is enjoy this amazing challenge and ultimately have fun!
This event is proudly sponsored and supported by :
Headline Sponsor

Bike Sponsors

Venue Sponsors

RAF Benevolent Fund Brompton Bicycle Challenge
Snapshot:
Rolling countryside punctuated by awesome historic northern French villages and beautiful Southern English rolling hills.
Start:
Central Paris 8am – 9th September 2015 (with arrival in Paris via Eurostar the night before)
Finish:
The Mall, London 4pm – 12th September 2015

Days Cycling:
4
Distance:
211 miles
Total climbing:
3,760m (12,335ft)
Max capacity:
75 places

Itinerary
Night before day 1 – 8th September 2015
Arrive in Paris via Eurostar and stay opposite Gare du Nord.
Day 1 – Paris to Beauvais – 53 miles, 960m total ascent
We will depart on our cycling adventure from the iconic city of Paris at 8am on the 9th September 2015.
 Our 'Grand Départ' will be from the historic French Military museum, Les Invalides, which honours French pilots who escaped occupied France to fight with the RAF during the battle of Britain.  We will head out of central Paris and through the scenic quiet roads and parks towards Beauvais, cycling through some very historically significant areas of Northern France.
Full Day 1 Route including elevation profile: http://www.strava.com/routes/2926733
Day 2 – Beauvais to Dieppe – 66 miles, 860m total ascent
We will depart from Beauvais and head north towards the famous WWII port of Dieppe.  The route takes us along the amazing Avenue Verte which will give us mile upon mile of traffic-free cycling through beautiful french countryside on a safe disused railway line.   A great place to practise your formation cycling for the big arrival on Day 4 down the Mall and into London!
Full Day 2 Route including elevation profile: http://www.strava.com/routes/2833255
Day 3 –Ferry – Dieppe to Newhaven
Please fill in the form HERE to give us vital info for the ferry crossing.

Newhaven to Crawley – 41 miles, 790m total ascent
After a well deserved lie in, we will catch the ferry at midday to cross the channel and then chase the sunlight from Newhaven to Crawley through some beautiful rolling hills on the south coast – getting into the hotel bar before sundown!
Full Day 3 Route including elevation profile: http://www.strava.com/routes/2833206
Day 4 –  Crawley to London – 57 miles, 1150m total ascent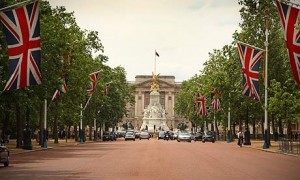 The final push into London, we will take in some of the iconic Surrey Hills routes made famous by the Olympics, The London Ride100 and the Ride of Great Britain.  We will complete our adventure by cycling down The Mall.
Full Day 4 Route including elevation profile : http://www.strava.com/routes/2833275

How will i fundraise?
A minimum sponsorship of £1000 is required, and a commitment to fundraise this amount for the RAF Benevolent Fund is mandatory if you register for the event, which has been heavily subsidised by sponsors. We want to make it as easy as possible for you to do this so either of the regional fundraisers Emily Emily.Fry@rafbf.org.uk or Heather  Heather.Kemp@rafbf.org.uk would be very happy to provide you with support, ideas, advice and materials. Most of all we want you to have fun and get the most from the support you are giving to us.
Click HERE to get some great ideas to help get you started , or download the full fundraising pack HERE. We can also provide t-shirts and techy vests for training, as well as posters to help promote your fundraising.
Online fundraising with Justgiving or Virgin Money Giving is an efficient way to collect sponsorship as well as using online media to tell people what you're doing and why. We will provide you with a "Rider Profile" and "Fundraising Portal" in the New Year to help you raise money online.
How will I navigate?
You will be supplied with amazing cloth maps (similar to the ones used by the pilots in the Battle of Britain), these will also make a great momento of your adventure (and would look great framed and hanging on your wall after the event!)  You can also use technology – Strava has recently released an update to their free Mobile App (which is free to download on all smart phones) that enables you to use the Strava App to navigate – this makes navigation possible without maps or a Garmin. We recommend you use the Strava App to navigate on training rides before you go to get used to it. You will also need to buy 1) a portable phone charger (available from £5 to £25) as the App will drain your phone battery by lunchtime and 2) a phone case to mount on your handle bars or a frame pannier bag with space for a phone.  The route will also be signed as we don't want you to get lost!
The instructions in Strava for exporting the routes into your Garmin are very simple and are below.
Also check out what training the other riders are doing by joining the RAFBF Brompton Challenge Strava Club HERE or by clicking the Strava logo below.

What else can you expect from your RAFBF Brompton Bicycle Challenge Ride?
We want to ensure that you have a great time and mix with all riders to create a sense of camaraderie and joint achievement. These are some of the things we do to ensure you have a fabulous experience:
Regular designated stops
We will have designated stops mid morning and mid afternoon together with a lunch stop – no pressure to stop unless you want to but we have endeavoured to find the best places on the route to stop for coffee, cake and ice creams as well as a good lunch.  The mechanics will also set-up a service stop for any tweaks you need.
Different start times
We will have three different start times each day depending on your speed – broadly the slowest will start 60 / 90 mins before the fastest.   This will make sure that we all get to the lunch stops at a similar time and finish as a closer group.
Accessible support vehicles
We will endeavour to make support vehicles accessible throughout the days so that you can always call to be picked up if you're not enjoying yourself or need support.
Designated Finishes
Each town / village we stay in overnight will have a designated finish – normally a bar near or in the hotel.
Awards
There will be several awards handed out each day for capturing the spirit and adventure of the Brompton Challenge.
Do I need to train?
YES. 211 miles cycling is a significant challenge for anyone and we do recommend you follow a training schedule such as the ones HERE. However, you can always call the support team if you need picked up at any point.
What is the cost?
Cost: £350 per person – up to a maximum capacity of 150 riders.  You can select to have a single room if you prefer for an extra single room supplement of  £160.  Otherwise all rooms are twin rooms and you can request who you share with during the booking process.
By signing up to the cycling challenge you are committing to raise £1,000 for the RAF Benevolent Fund.
This includes:
4 x nights' accommodation in Paris, Beauvais, Dieppe and Crawley.  Almost all twin rooms in 3 & 4* hotels. No youth hostels or dormitory rooms.
4 x breakfast
4 x lunch
3 x dinner (dinner in Paris the night before the event is not included)
Manned support vehicles including 2 x Brompton bike mechanics & first aiders
Transportation of bags each day to the finish
Transportation of bikes to Paris
Bike hire
Eurostar to Paris
2 x personalised cycling shirts
GPS files of the routes
Unique RAF Benevolent fund cloth maps
Ferry from Dieppe to Newhaven
What's not included?
Accommodation in London the night after the challenge finishes – you can request a room for Saturday 12th September at the Victory Services Club during the booking process
The celebration meal – this is booked separately during the booking process at an additional cost – you can choose to also invite guests to this meal.
The meal the night before the ride in Paris – we will suggest a venue it but will you will be responsible for settling your own food and drinks bill.
Personal kit such as shorts, shoes and helmets etc
Which hotels are we staying in?
Nights 1-4 accommodation costs are included in the ticket price.
Night 1 – Paris (in front of Gare du Nord)
http://www.accorhotels.com/gb/hotel-2761-mercure-paris-terminus-nord-hotel/index.shtml 
Night 2 – Beauvais
http://www.stvincent-beauvais.com/an_hotel_beauvais_chambres2.htm 
Night 3 – Dieppe
http://www.hotelwindsor.fr – sea front hotel close to port (2 mile cycle).
Night 4 Crawley
http://www.ramada.co.uk/hotels/united-kingdom/crawley/ramada-crawley-gatwick/hotel-overview?reg=Local-_-EMEA-_-RAM-_-all&cid=IP_Local&wid=local
Option for Night 5 London
http://www.vsc.co.uk  To be booked if required in the booking process
How to book a place?
Just click here and follow the booking process.

By signing up to the cycling challenge you are committing to raise £1,000 for the RAF Benevolent Fund.

The Route & Strava:
The route will be signposted, but we advise you use either a Garmin or a phone downloaded with the Strava app to self-navigate.   Please make sure that you have somewhere to mount your device and that you carry a portable battery charger.  You will be given a waterproof map, to use in emergencies.
Strava routes:
Before the ride, please make sure that you load the Strava routes onto your Garmin and/or copy (duplicate them) over to your account on Strava.  You need to click on the star to the left of the route name of each day so that it appears on your mobile.  (As in the below image).

If you are using a Garmin, we also recommend having a back-up route on a Strava app on your phone. If you are unfamiliar with downloading a route onto Strava for use on your mobile, please follow our instructions here. (Please click on the image to enlarge it).
(Android phone users:  If you are going to be using an Android smartphone (not an Apple) please read the info at the bottom of the page.)
Full Day 1 Route including elevation profile:
http://www.strava.com/routes/2926733
Full Day 2 Route including elevation profile:
http://www.strava.com/routes/2833255
Full Day 3 Route including elevation profile:
http://www.strava.com/routes/2833206
Full Day 4 Route including elevation profile:
http://www.strava.com/routes/2833275
Dress Code
Please don't over pack as we will just have to carry all the overweight bags in our vans for 6 days.
As well as plenty of lycra, you only need a couple of t-shirts/tops and a pair of jeans – and your pjs!
Kit List
You will be given 2 x Ride25 personalised cycling shirts when you check-in.
(If you ordered extra kit this will also be handed out in Paris the night before.)
Things you should consider buying and bringing on your RAF Brompton cycling adventure….
Overshoes
Chamois Cream – lots
Base Layers to wear under your cycling shirts
Arm and Leg warmers – to carry with you in case it gets cold and or wet
Gloves
Helmet
Sunglasses / clear lenses for glasses (if its not sunny)
Large saddle bag with –  2 x spare inner tubes, puncture repair kit and tyre leavers – Brompton will be providing support and spares – including inner tubes but we still think it sensible to carry your own if you can – as you can start the repairs whilst waiting for the support to arrive.  So it is not essential you carry a spare tube – but advisable.  You will also need a small 15″ spanner – to get the wheels off – again good to have but not essential.
You could also consider a top bar/tube bag – just google top bar bag – these are handy for wallets, phones etc – we think ones like THIS are great as it's a bag and phone holder – so you can use Strava too.
A large water bottles for hydration drinks and water – 1 free water bottle each will be handed out at the start thanks to Proludic)
Energy gels – we supply energy – but if you have a favourite flavour please bring this along.
Washing powder to wash the lycra in the shower at night
Sun cream
Phone mount if you are using Strava as a navigation tool
Portable battery charger for mobile
Garmin (or similar GPS navigation device) or Strava App for phone
Also, make sure you have some cash with you for coffee stops
Bags and Tags
We will carry all your bags and kit for you in the vans and will provide you with luggage tags when you check in on the first morning.  You may also want to have a small day bag/rucksack that you leave in the van which you will have access to at coffee stops and lunch time etc – we will provide a separate tag for this bag and you will check this bag into a different van to the overnight luggage as this will go straight to the end hotel.  Things to put in day bag could be – leg/arm warmers, extra layers, waterproof jacket, additional energy etc.
Mechanical Support
We have a mechanic on the trip to keep you rolling – however he is not there to change tubes when you get a puncture.  You should be able to do this on your own!   Please make sure you are bringing your own Brompton you have had it serviced recently, most issues are normally cause by poor bike maintenance.
Some things to organise before you go:
You will need to arrange personal holiday insurance that include cycling holidays
Please get an up to date EHIC – European Health Insurance Card
Make sure you have the right kit – check the list above
Your safety
We recommend that you always cycle in groups and not alone.  Please also ensure that you wear a helmet.
Sound Cycling Advice
Read one of our rider's Tricia's blog with advice for people doing their first long trip  Part 1 and Part 2 – including a bit about why you should always ride commando!
Photos from our recent tours
You can get a bit of a flavour of what's to come by checking out the photos from our recent tours here. Check out our videos here and photos here.
Ride25 in the news
Read what the press has to say about our adventures so you can get a flavour of what you are in for…..