RAF BENEVOLENT FUND
PARIS TO GENEVACYCLING CHALLENGE 2016

After the success of the RAF Benevolent Fund 2015 London to Paris cycling challenge, we are pleased to announce that the 2016 RAF Benevolent Fund's annual Battle of Britain Cycling Challenge will be from Paris to Geneva.
When is it?
5th-10th September 2016
The ride takes place in September 2016, the month which marks the 76th anniversary of the end of the Battle.  You will travel to Paris on 5th September 2016 via the Eurostar, setting off on your cycling challenge the following day – and finish in Geneva on 9th September 2016 with an overnight stay at a central Geneva hotel, we will fly home on the 10th September (or you could stay a bit longer and explore Geneva!)
How much is it?
To enter the challenge, you will need to pay a non-refundable administration fee at the time of booking PLUS raise sponsorship of a minimum of £1200 for the RAF Benevolent Fund before the challenge.
The non-refundable administration fees are as follows (please ensure you select the correct ticket on the booking form):
Individual cyclists: Non-refundable admin fee of £400pp
Teams of 4 cyclists or more: Non-refundable admin fee of £375pp
Please make the most of the special offer by booking now!

OR

What is the route?
After arriving in Paris on the Eurostar on 5th September 2016, you will enjoy an overnight stay before setting off the following morning on a four-day trip to cycle 363 miles from Paris to Geneva.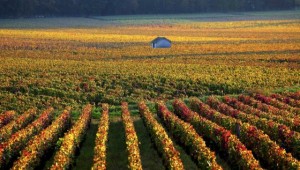 The route takes in countryside as you travel from Paris to Switzerland not to mention the 7,556m elevation climb spread over the trip! The trip will finish with a celebratory dinner in Geneva, surrounded by the spectacular Alps and Jura mountains and an overnight stay in Geneva.  Please note, your Eurostar ticket is included however, you will need to book your own flight home from Geneva.
Why should I do it?
This will be a truly incredible experience for riders, raising vital funds for the RAF's leading welfare charity while at the same time completing a once-in-a-lifetime challenge. But don't take our word for it!
Here's what some of the riders said about last year's event:
"It was an honour to be part of it and it taught me so much about the Battle of Britain. I thoroughly recommend a Ride25 or RAF Benevolent Fund challenge to anyone."
"Everything was so well organised – all I had to think about was pedalling!"
"It was an awesome experience, absolutely awesome."
"It's a charity which looks after the RAF family, past, present and future so it's a no-brainer really."
Everything will be organised for you by Ride25 including all your hotels, Eurostar to Paris, support vehicles, meals, snacks… even down to your own personalised cycling shirts, so that all you need to do is enjoy the ride.
What's Included?
Five nights' accommodation in a clean, comfortable hotel (in Paris, Sens, Semur-en-Auxois, Lons-le-Saunier and Geneva)
Eurostar from London to Paris on 5th September 2016 (please note you will need to organise your own travel home from Geneva to the UK)
Three meals a day plus stops for snacks
Cake and coffee at the optional coffee stops
Support vehicle to transport your luggage (clothes and supplies) from each stage to the next
Back-up vehicle to provide you with medical help and any assistance should you need a rest
A digital map in the format of a .gpx file for mobile navigation devices such as Garmin
Customised, waterproof route map including essential directions, pitstops and interesting information on the area
Two new, bespoke high quality breathable cycling shirts for use on your trip. These will be fully personalised for you
Daily fresh fruit and water in the support vehicles
Celebratory dinner in Geneva
WHAT'S NOT INCLUDED?
Return Flight and transfer from Geneva to UK/home.
A bike (we recommend using a road bike, although riders in the past have used hybrids and Bromptons)
A bike box (this can be selected as an optional extra via one of our partners – and our Ride25 tour crew will help you to put your bike in your bike box ahead of your return journey home, should you require assistance)
Personal insurance

OR

BIKE BOXES
We advise hiring a bike box to transport your bike on the aeroplane. These are much more sturdy than bike bags and will ensure your pride and joy arrives in one piece.
When booking your flight, please ensure you have selected to check in a bike box.  Policies vary from one airline to another.  Check out our blog here for advice on travelling overseas with your bike:  'Flying With A Bike: The Ultimate Guide'.  There is also advice on packing your bike into a bike box here.
If you need to hire a bike box, we recommend using Polaris or BikeBox Online.
To check out the prices, click on either or both of the banners below to choose your delivery.   Both companies will deliver your case to your door and arrange collection upon your return.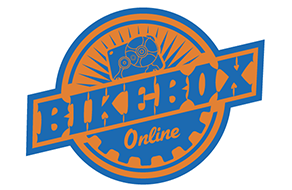 How will I fundraise?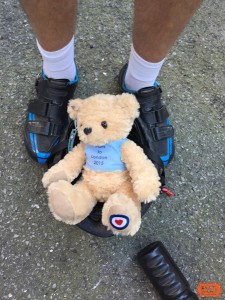 A minimum sponsorship of £1,200 is required, and a commitment to fundraise this amount for the RAF Benevolent Fund is mandatory if you register for the event, which will be heavily subsidised by sponsors. We want to make it as easy as possible for you to do this so once you have registered for the event a RAF Benevolent Fund regional fundraiser will be in touch to provide you with support, ideas, advice and materials. Alternatively you can email the fundraising team for the Battle of Britain Cycle Challenge at bobcc@rafbf.org.uk Most of all we want you to have fun and get the most from the support you are giving to us.
Click HERE to get some great ideas to help get you started, or download the full fundraising pack HERE.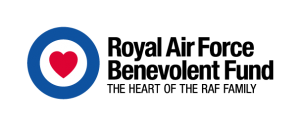 We can also provide T-shirts and techy vests for training, as well as posters to help promote your fundraising.
Online fundraising with Justgiving or Virgin Money Giving is an efficient way to collect sponsorship as well as using online media to tell people what you're doing and why.

OR