Cycling Holidays Europe
Whether you're looking to book your first European cycling trip, or if you're a more seasoned cyclist on European soil, our Ride25 cycling holidays offer something for everyone – from a long weekend of cycling from London to Paris or a two week cycling vacation from Paris to Rome (or something inbetween!).
Cycling culture runs deep in Europe, and you will always be welcomed by the locals – both on the road and at the cafes and restaurants – added to that the wonderful gastronomy and some of the most iconic cycling routes in the world – cycling in Europe is a must-do experience!
Where do you fancy cycling in Europe?
We currently offer cycling holidays and rides in the UK, France, Switzerland and Italy.  Find out more about some of our country-specific trips by selecting an image below.   Most of our trips traverse European countries too, so you'll often be combining two or more countries in one trip. See a full list of all our available cycling tours and tour dates.
Our shorter cycling holidays in Europe (i.e. a long weekend or 3 to 4 days' cycling) include our London to Paris, Paris to Geneva, Geneva to Milan and Milan to Rome tours.   For something slightly longer, for example a week's cycling trip or 2 weeks of cycling, many of our riders choose to combine our 'legs' or trips – meaning you can cycle from London to Geneva, London to Milan, London to Rome, Paris to Milan, Paris to Rome and Geneva to Rome… or for the ultimate cycling adventure, why not cycle all the way from London to Rome?   On our longer cycling vacations we always include rest days for you to do a spot of sightseeing and give your legs a bit of a break!
Highlights of our European cycling vacations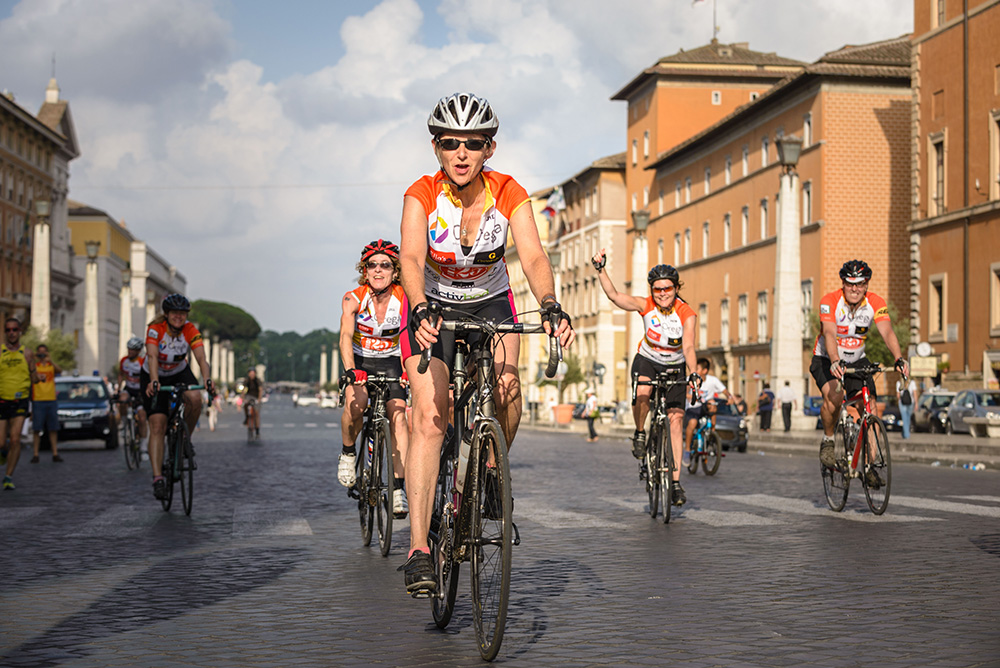 Some of the many memorable moments on our European cycling holidays are:
Riding along the Seine and up to the iconic Eiffel Tower (London to Paris)
Tackling the Col de la Faucille in the French Jura Mountains (Paris to Geneva)
Cycling up the Nufenen Pass – and reaching the Madonna del Ghisallo, patron saint of Cycling (Geneva to Milan)
Pedalling through the rolling Tuscan Hills and finishing in the spectacular Vatican City (Milan to Rome)
WATCH OUR EUROPEAN CYCLING HOLIDAY VIDEOS HERE!
Find out more about what is on store on our Milan to Rome cycling holiday at the end of the page – or watch the videos of our other cycling holidays.
Ride25 cycling holidays in Europe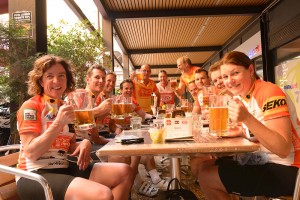 All of our cycling holidays are all-inclusive meaning that all your meals, coffee and cakes, and accommodation are included in the price (you just need to pay for your wine and beer!).  Our cycling vacations are fully supported with a first-class tour crew helping to keep you on the road with professional mechanics and first aiders plus support vehicles to pick you up en route if you need help.  Our crew are also always the first to offer a friendly smile and words of encouragement to help you through those tricky climbs!
ACCOMMODATION ON OUR EUROPEAN CYCLING HOLIDAYS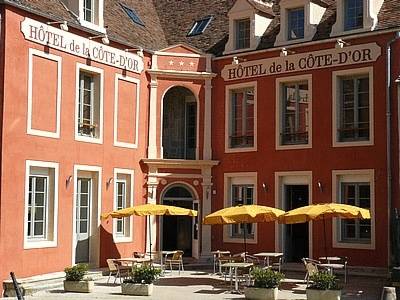 In our opinion, great cycling goes hand in hand with great nights' sleep. That's why we always provide good quality, comfortable accommodation at either a 3 or 4 star standard ensuring you get some valuable shut eye each night so that you are on top form for your next day's cycling.
Some examples of the hotels that we use in Europe are as follows:
Forges-les-Eaux: Domaine de Forges Continental Hotel  (London to Paris leg)
Paris hotel:  Novotel Paris Tour Eiffel  (London to Paris leg)
Semur-en-Auxois hotel: Hotel de la Cote D'Or (Paris to Geneva leg)
Geneva hotel: Novotel Geneva (Paris to Geneva leg)
Airolo hotel: Hotel Forni (Geneva to Milan leg)
Figline Valdarno hotel: Villa Casagrande (Milan to Rome leg)
Milan hotel: The Square  (Geneva to Milan leg)
Orvieto hotel: Grand Hotel Italia (Milan to Rome leg)
LUNCH AND EVENING MEAL STOPS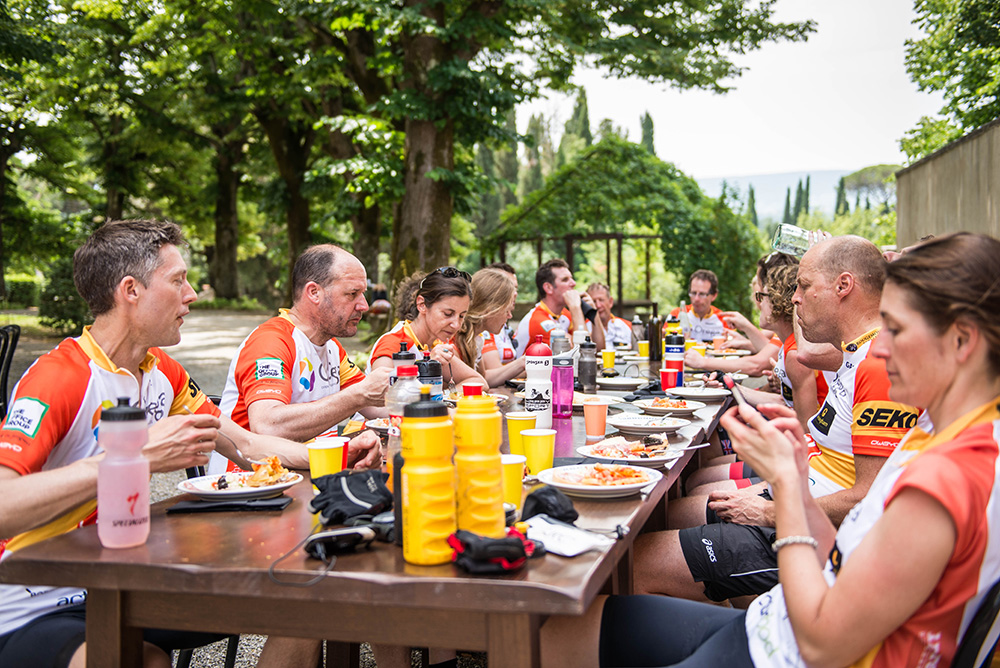 We firmly believe that one of the best ways to connect with a country's culture is by sampling the local cuisine in local restaurants and cafes – and eating like the locals – whether that be 'al fresco' with a view over the Italian Lakes, in a cosy French bistro in Paris or dining high altitude in an Alpine restaurant on top of the world!
We always make sure that the restaurants we use have a good understanding of what is required to refuel a group of hungry cyclists.  We also cater for specific dietary requirements.  Some examples of the lunch and evening meal restaurants that we use are:
Le Volant Basque – Paris (London to Paris leg)
Cafe du Centre – Nuits de St Georges (Paris to Geneva leg)
4 Fiumi restaurant – Rome (Milan to Rome leg) – Great, authentic Italian food, set in one of the most beautiful Piazzas in Rome.
La Locanda Delle Scuderie – Chiuso (Milan to Rome leg) – a wonderful place to stop for lunch, with a wonderful setting in the amazing surrounds of Locanda, the 18th century stable block of the grand house. (Milan to Rome tour)